You can't live in denial any longer.
The outside of your home is in desperate need of TLC! You're embarrassed to invite guests onto the patio because it's covered with moss and weeds. Your decking is looking tired and the windows could do with some attention.
You know thee jobs need doing, but when do you have the time?
You work hard during the week so the last thing you want to do with your time off is slave away. But don't feel guilty for procrastinating.
The truth is that it's better if you don't do the work yourself. So if you're looking for an excuse to call in the professionals to tackle a job you'll hate, here are four.
You can thank us later!
1. You don't have the equipment
While you can buy domestic cleaning equipment, you have to spend a decent chunk of money to get tools that will deliver results you're happy with.
Go cheap and you'll spend much longer than required and you won't be satisfied with the final outcome.
Hire a commercial cleaning company and you'll benefit from industrial-grade equipment. More powerful and more effective, you can expect results like these.
BEFORE
AFTER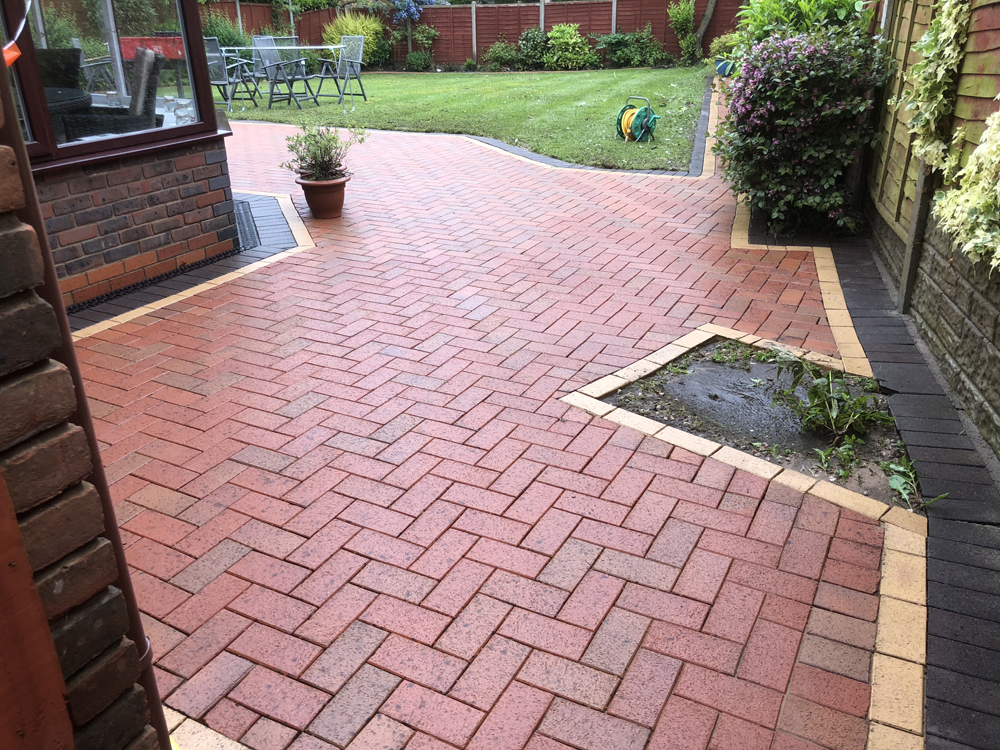 N.B. Those photos were taken from the same spot just a few hours apart.
2. Your water isn't hot enough
Did you know that we always use hot water for exterior cleans?
The reason for this is because hot water cleans significantly better than cold. It dissolves more dirt (rather than simply moving it around) and therefore reduces the need for harmful chemicals.
Hot water also dries quicker too – meaning you can get back to normal far quicker.
So don't clean yourself. Use water out of your tap and you'll break your back before you can do a job as good as our machines can!
3. Your time is too precious
You might save some cash if you DIY your exterior cleaning, but before you make this decision, ask yourself how much your time is worth?
We'll get the job done much faster than you can. We clean day in, day out. It will be the same for the thing you do most often. You get in the zone and the groove. You know how to work efficiently. You know the little tweaks that shave off time without compromising quality.
If you only clean now and again, it will take you time to get in your flow. You'll probably get bored too! (Especially if you've chosen a hot day and you're secretly running through all the places you'd rather be in your head).
4. You won't be happy
There's nothing worse than slogging away for hours on end only to see disappointing results. Was it worth getting hot, sweaty, wet, and dirty for that!
Why don't your efforts look as good as those before and after photos you see in magazines (or in our emails!)