Thanks to the recent heat wave, we've all been out and about enjoying the good weather.
Maybe it's the first time this year you've sat on your decking or patio and surveyed your garden.
It's all too easy to neglect your outdoor spaces.
When you're hibernating over the winter, your garden can get neglected and if the weather isn't kind, you rarely venture outside!
But when you do, you want to be able to enjoy your garden to the full.
You want to be able to sit out and enjoy your surroundings – not cringe at the grubby patio paving or the grimy decking.
And not only is this unsightly, but poorly maintained surfaces can present a slip hazard too.
The good news is that it doesn't take too long to get your outdoor spaces looking spick and span. With the right equipment, you can be enjoying BBQs and eating al fresco – without beating yourself up for the mess!
Here are our top tips:
1. Sweep it up
While trees and shrubs look beautiful, falling leaves can wreak havoc if left unchecked. Remember, dead vegetation will decay into soil and this attracts weeds like a frenzy. Before you know it, your beautifully laid block paving is full of hardy weeds that look unsightly and dislodge the blocks.
You can slow this process down by sweeping away leaves and vegetation before they start to rot. So get in the habit of sweeping up pathways, decking, and paved areas regularly.
Not only will this keep your outdoor areas looking neater, but you'll cut down on your weed problem too.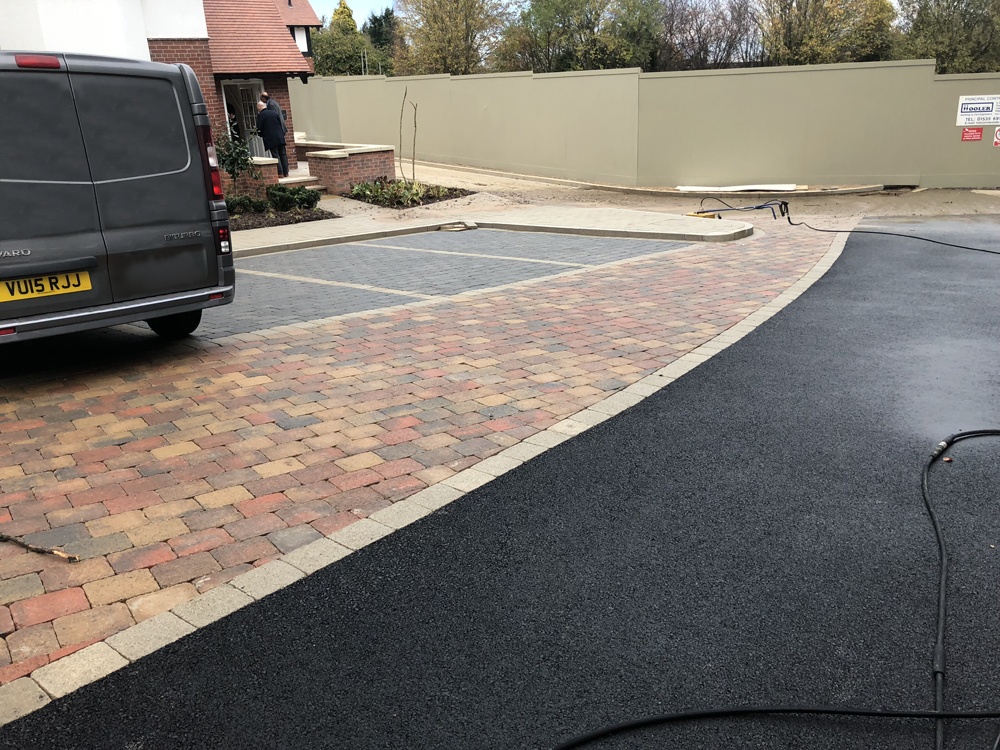 2. Keep it short
After slow growth over the winter, grass starts growing with a vengeance as soon as the warmer weather hits. Left untamed your lawn soon becomes a hotbed of weeds, but keep the lawn neatly mowed and you'll reap the benefits.
Who else wants to sit, sunbathe, or play on a bed of lush green?
3. Keep it clean
A hot water jet wash can quickly remove moss, grime, and ground in dirt from your outdoor seating areas.
Hot water is always a better choice – for THREE key reasons:
A deeper clean – hot water removes the stubborn dirt that cold water can't touch
A more efficient clean – hot water cleans and dries quicker than a cold clean
Less environmental impact – hot water reduces the need for harsh chemicals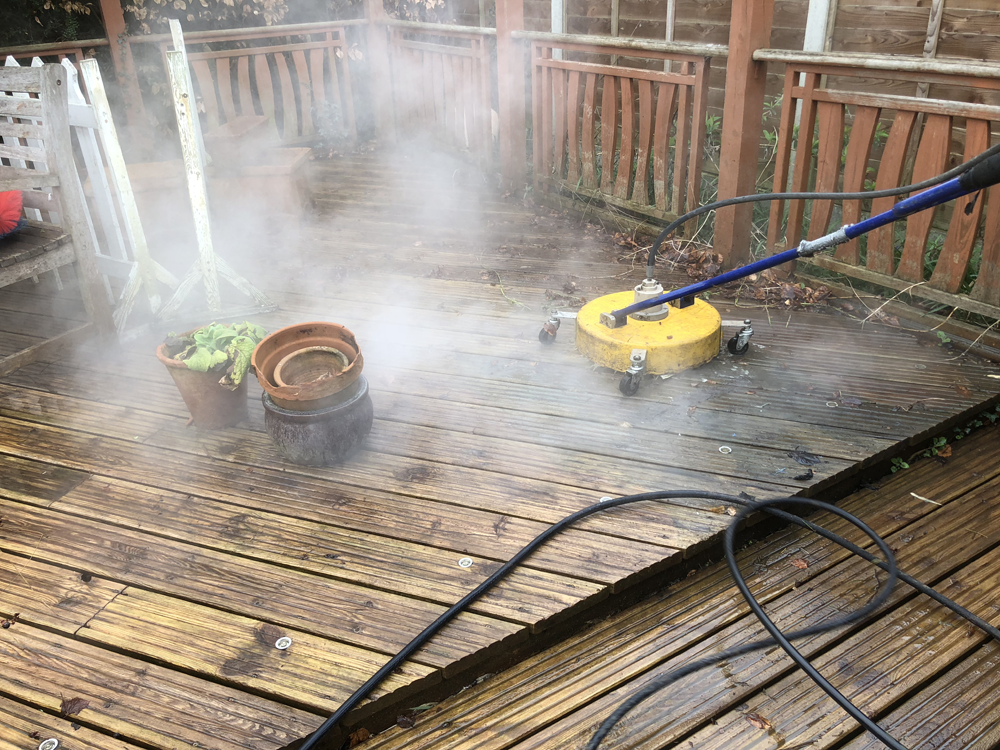 Remember, the longer you leave it between cleans the more the risk of damage increases. You spent a lot of money (or a lot of time) creating your outdoor seating space, so protect your investment. Cleaning will make a big difference.
4. Keep it clear
Summer is a good time to check your guttering and downpipes too. With spring blooms following a winter of falling leaves, there's a chance your home's drainage system may have some blockages.
Blockages can damage your home as well as causing unsightly overflow onto your outdoor areas. So take the opportunity of dry weather to clear out your drains. We recommend you call in the experts for this so you don't have to balance on a ladder. And because we have rod-mounted cameras, we're able to look deep into the downpipes and remove the things that aren't visible.
Get BBQ ready
There's nothing better than retiring to your garden after a busy day at work. Chilling with a glass of something while enjoying the warm weather is a great way to relax and recuperate.
So don't put a dampener on your summer by compromising with unsightly areas.
Instead, get a quote to have your decking, patio, block paving (and any other outdoor surface) cleaned with a hot wash. Remember to get your guttering cleaned and cleared at the same time.
These simple acts of maintenance will not only prolong the life of your home, but they'll ensure your home gives you more pleasure too.